Every year, the Shakespeare Festival of St. Louis has the staff of the St. Louis Post-Dispatch create a guide to that summer's play in the form of an infographic. The theater critic comes up with the content and the former designer from the paper creates the visuals.
PDFs are available on the site, and theatergoers are encouraged to look them over (some even print them out and bring them to the plays). What's really impressive is that these graphics get super-enlarged and put on to signs that are displayed at the outdoor venue.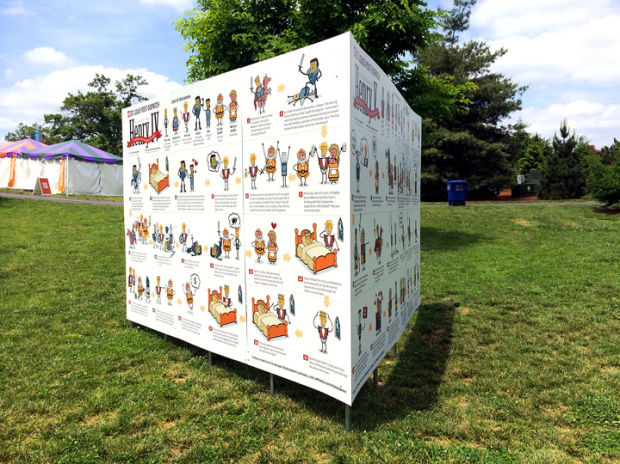 Here's a link to the story.
Shakespeare Festival of St. Louis
Brilliant.